Exploring Guadeloupe by Hire Car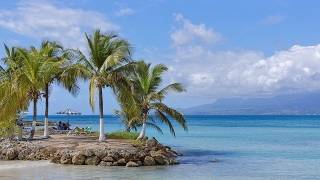 Guadeloupe, that's France in the tropics. The overseas department is a fully integrated part of the French state and thus part of the European Union. Thus, the rental of the car is also quite uncomplicated. So that nothing goes wrong, we have nevertheless compiled a few tips for you.
Taking the car at the airport
Most travelers arrive in Guadeloupe at the Pointe-à-Pitre airport. There, the hire car agencies are located in an annex of the airport. Use exit 3 on level 0.
Before you book the hire car, you should only make sure that your rental company is also located directly at the airport. After all, if he only has his office near the airport, it can sometimes take a long time for a shuttle to get you there.
Make sure you have sufficient insurance cover
To avoid incurring costs in the event of an accident, make sure the hire car has comprehensive insurance. For a small additional fee, you can also exclude the excess.
Ideal it is if you also take out insurance against tire and glass damage. With the liability, you should also pay attention to the amount of coverage. It should have an amount of at least one million euros. Because if people are injured in an accident, it quickly becomes very expensive.
Choose a car with air conditioning
In Guadeloupe, it is usually hot and humid. During the day, temperatures reach 30°C all year round. Therefore, be sure to take a car with air conditioning. With it, even long trips can be survived without any problems.
Hire car prices
The prices for hire cars in Guadeloupe are around the mid-range. You will usually get the cheapest deal if you book the hire car well in advance of your trip and use our handy price comparison.
hire car price comparison Guadeloupe
age limit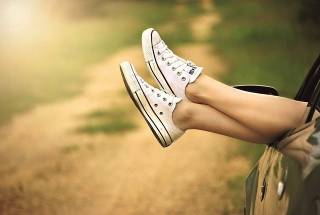 Few rental companies will hire car to drivers younger than 21. And many still charge an additional fee for drivers under 25. Find out what the terms are before renting the car.
Accessories
If you want to use accessories, such as a navigation device, you should find out before renting whether your rental company also has the desired items in its range. Also, make reservations well in advance. Only in this way can you be sure that your desired accessories are also available on the day of rental.
Free kilometers
Surely you have taken the long journey to explore as much as possible in Guadeloupe. When renting the hire car, make sure that all kilometers are free. Then you can also drive to remote regions relaxed.
Check car
Before driving, you should inspect your car for damage. If you find scratches and dents, you should get written confirmation from your rental company. This will help you avoid being held liable for damage you didn't even cause after you return the car.
All aboard?
Before the journey begins, you should check whether safety vests, a warning triangle, a first-aid kit and a breathalyser are on board. After all, these items are required by law.
Check tire pressure
Right after you start, check that all tires have the correct air pressure. This may save you from a flat tire.
Watch the speed limit
In towns, you are allowed to speed a maximum of 50 km/h. Out of town, 90 km/h is allowed. In the rain, you are allowed to drive at a maximum speed of 80 km/h.
Secure children
Children up to the age of ten need a suitable child seat. Also, you must always sit in the back.
Remember the blood-alcohol limit
0.5 per mille are quickly reached and many holidaymakers tolerate alcohol at the beginning of the stay also worse, because the body must first get used to the climate. Better postpone your holiday drink to the evening hours, when you have parked your hire car.
Call towing service
In case of a breakdown, be aware that private towing is prohibited in Guadeloupe. So always call a towing service. Your hire car company will be happy to help.
Customer Satisfaction Hire Car
Most customers are very satisfied with the hire car services in Guadeloupe. Only scratches and dents on the vehicles are criticized by some renters.
However, if you have them recorded in the fault log when you pick up the car, you can start your holiday relaxed with the hire car.
Safety hire car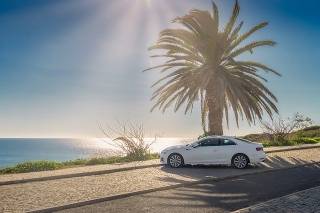 Also with the road safety of the hire cars there are usually no problems. Nevertheless, check the complete lighting including turn signals and brake lights before the first drive. And still do a little brake test in the parking lot of the hire car company.
Suggestion of a round trip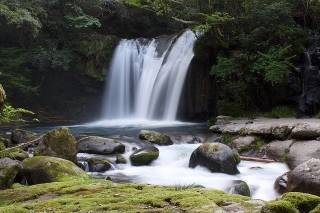 Sainte-Anne: Unwind at Club Med
A first round trip by hire car could take you first to Sainte-Anne. In just under half an hour you have reached the place from Pointe-à-Pitre.
In Sainte-Anne you will find some of the most beautiful beaches of the island. The "Club Med La Caravelle" is beautifully located directly on a snow-white sandy beach. There you can feel like you are in the Caribbean in the middle of France and be introduced to the art of sailing by well-trained instructors.
Le Moule: paradise for windsurfers
The next stop on the tour is Le Moule. You will have to allow just fifteen minutes for the ride. In Le Moule, primarily windsurfers will be happy. But there is also the possibility to set sail with a Kaja.
Morne-à-l'Eau: A cemetery as a city
Before heading back to Pointe-à-Pitre, you can make a stop with your hire car in Morne-à-l'Eau. Again, you only have to plan a driving time of a quarter of an hour. In Morne-à-l'Eau it is especially the cemetery that is worth a visit.
Tiny little houses have been built for the dead, reminiscent of a miniature mausoleum. Thus, the cemetery seems like a small town. A 20-minute drive now separates you from Pointe-à-Pitre, where you can plan your next trip in a hire car at your leisure.
Conclusion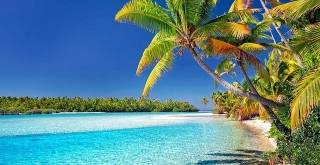 Guadeloupe is fantastic to travel around by hire car. Most destinations are close together and can be reached without difficulty. And with our convenient price comparison you will always find a good deal.