Exploring England by Hire Car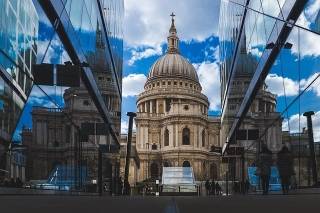 Only a short flight separates us from the British Isles and yet much is completely different here. That begins already with the takeover of the hire car.
The steering wheel is on the wrong side. Obelix would now say: "They are crazy, the British". With our tips you come safely and smoothly through England.
Receiving the hire car
Most travelers pick up their hire car at one of the airports in London. At Gatwick, most hire car stations are located in one of the two terminals. Follow the signs or ask at the information desk. At London Heathrow, car rentals can be found in the car parks near the airport.
At Stansted, some hire car agencies are located right by the terminal. Others are just near the airport and are served by a shuttle, which can lead to longer waits. And with the other London airports, you should also find out exactly where your rental company's station is located to avoid spending valuable travel time waiting for a shuttle.
Taking the right hire car
If possible, you should book a vehicle with automatic transmission. Then there is no need for the annoying switch and you can fully concentrate on the unfamiliar left-hand traffic in England.
Hire car prices
Hire car prices in England tend to be in the low to mid range. However, during the holiday season, there can be shortages of hire cars and this is also when prices go up. You are usually best advised to book your hire car well in advance of your trip and use our handy price comparison tool.
hire car price comparison uk
Insuring the car properly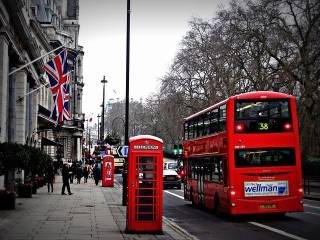 The unusual left-hand traffic ensures that an accident can happen quickly in England. Choose a hire car with comprehensive insurance without excess to be well insured in case of an accident. And pay attention to the amount of the deductible for liability.
It should be at least one million euros, so that you are also halfway covered in a major accident. In addition, take out a Mallorca policy if the coverage amount of your rental company seems too low. Your insurance company will be happy to advise you.
age limit
You must be 22 years old to hire car from many rental companies. And drivers under 25 are often charged an additional fee. Drivers over 75 are also often not rented a car. Check with your rental company's terms and conditions before renting the car.
Accessories
Especially in the first days of the trip, you will be glad to have a navigation device to guide you through the unfamiliar left-hand traffic in England. You always have to order this and other accessories separately. Make your reservation in time. Only in this way can you be sure that the desired equipment will be available on the day of rental.
Free kilometers
You can only truly experience the beauty of England when you cover a lot of miles in a hire car. So always book a vehicle with all the miles free to enjoy the trip in a relaxed way.
Remember the tank regulation
Some rental companies require that you buy the first tank of fuel and then return the hire car with an empty tank. Since there is always a service charge in such cases, you will drive cheaper if you book with a rental company where you take the car with a full tank and return it with a full tank.
Bail
Be sure to book with a rental company that only blocks the deposit on your credit card. After all, if you book with a rental company that actually collects the amount, it can sometimes take a long time for the money to be transferred back after you return the car.
Customer Satisfaction Hire Car
Some customers who have picked up a hire car in England complain that attempts were made to sell more additional insurance on the spot.
At the time of booking, make sure that your hire car is adequately insured. Then you can refuse to take out further insurance when you pick up the car.
Safety Hire Car
Although hire cars in England are generally roadworthy, you should still test the lights and do a quick brake test in the parking lot before driving. The beauty of the English countryside also stems from the fact that many narrow roads are lined with hedgerows.
But this often leads to scratches on passing vehicles. Examine your hire car closely and have all defects confirmed in a defect report. This is the only way to ensure that you will not be held liable for damage that you did not cause in the first place after you return the car.
Traffic Rules Great Britain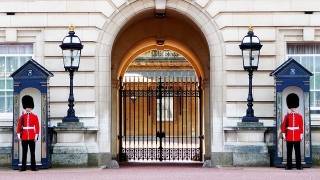 General:
UK has a very well developed road network with 3500 kilometers of motorway. Traffic lights will be largely missed here. Instead, there is the roundabout or "roundabouts", which can even be up to five lanes.
This form of traffic routing means that there are actually hardly any traffic jams. As a major exception in Europe, people drive on the left-hand side in England. In London, there are tolls (London Congestion Charge).
Driving licence:
An international driving licence is not required. According to the Brussels ruling, even the old, pink one is valid.
Promille limit:
All over the UK, the 0.8 promille limit applies.
Fine:
Red light: from 130 euros
Overtaking despite a ban: from 130 euros
Parking despite a ban: from 30 euros
Phone calls without a hands-free device: from 75 euros
Speeding: from 75 euros
Alcohol driving (which can be expensive): up to 7,350 euros!
Other:
Other than that, very similar traffic rules apply as everywhere else in Europe, apart from driving on the left. Speed limits are 30 miles per hour (=48 km/h) in cities, 60 mph (=96 km/h) on rural roads and 70 mph (=112 km/h) on highways. Children under 14 are only allowed to ride in the back seat and parking is prohibited on yellow lines at the edge of the road.
A total ban on stopping and parking applies at two red lines at the edge of the carriageway (Red Routes/London). Stopping is prohibited at one red line between the hours of 7am – 7pm. In the UK, a roundabout is driven clockwise, flashing left before exiting and right-before-left always applies within the roundabout.
Suggestion for a trip by hire car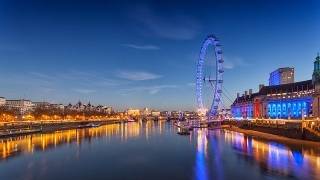 London
Our trip in England starts in "Swinging London". We recommend not to take a hire car here yet. The road traffic in this metropolis is more than dense and the left-hand traffic makes the trip even more difficult. Rather use the public transport in London.
The Underground is very much in its infancy, but for the most part it works flawlessly. And the double-decker buses are a first tourist highlight. From the top deck, you have an excellent view. The buses run all over the city, saving you an expensive round trip.
Start the day well fortified
Start the day with a hearty English breakfast.
This includes fried eggs, fried bacon, fried sausages, baked beans, toast and quite often even fried potatoes.
Visit the Queen
So fortified, it is now time to visit Buckingham Palace. The Queen will not wave out of the window, but the building and especially the guards in front of it are worth seeing.
Absolutely motionless you stand in front of the palace. Again and again tourists try unsuccessfully to make them laugh. One English guard does not move a muscle.
The Dark Ages
Maybe now you feel like taking a look into the eerie past. Visit the Tower of London. At the London Dungeon, the Middle Ages come to life. The torture instruments on display there, with which deceptively real wax figures are maltreated, are not for the faint-hearted.
Softer minds will prefer a visit to Madame Tussauds for a reunion with Michael Jackson or Princess Diana. Don't worry, there's no ghost conjuring involved here, the figures are all made of wax.
Shopping made easy
A shopping spree could be in store for later in the afternoon. The department store "Harrods" makes long walks unnecessary. Almost everything the consumer heart desires can be found here under one roof.
On to India
It's time for dinner? Save the English pubs for the drink afterwards. The food is often indiscernible. Instead, visit an Indian restaurant. London is reputed to have the best curries outside India.
Brighton: The English seaside
After the London smog, a little sea air wouldn't be a bad thing. Brighton is a traditional seaside resort just 90 minutes from London. Stroll along the pier and have a bag of fish and chips. Don't be surprised that this dish is flavoured with vinegar, the eating habits of the English are idiosyncratic.
Along the coast, you'll continue on to Hastings. This venerable seaside resort boasts an old town full of half-timbered houses that are well worth seeing.
Royal Tunbridge Wells: Spa Town of the Dandies
Now you should steer the hire car back inland. Royal Tunbridge Wells is not far from Hastings and revives the past. You'll be there in just over an hour. Stroll along England's first pedestrianised street and enjoy the tranquil atmosphere. Even the London dandies from the 19th century already knew how to appreciate this spa town.
A long day comes to an end
It's time to look for a place to stay. Choose a bed and breakfast. Warm hosts welcome you to their private homes. The rooms are usually charmingly furnished and the English breakfast already described at the beginning awaits you the next morning.
Conclusion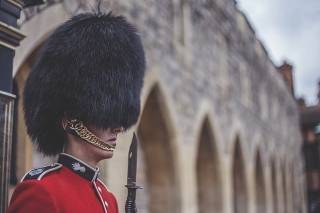 A trip with a hire car through England is a dream. The landscape is picturesque, the people are friendly and outside the big cities even the left-hand traffic is no longer a problem after a short time. With our practical price comparison you will always find a nice car at a reasonable price.