Discover Germany by Hire Car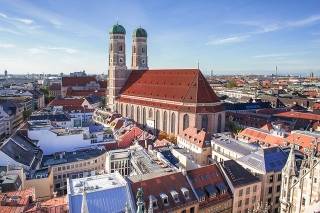 Few countries can offer as many facets as Germany. Deep in the south, high mountains await, while in the far north you can relax on long beaches by the sea. In between you will find countless towns and villages, which hold in rich cultural offer ready.
And even Germany's once-maligned culinary landscape can now compete with cuisines in Europe. The infrastructure in the country is excellent. All worthwhile destinations can be easily reached by hire car. For rental and travel, we have compiled a few tips.
Receiving the hire car
At all major German airports you will find hire car companies directly in or very close to the terminals. And many train stations now have their own hire car centre too. You should only make sure that your rental company actually has its station in the airport or at the train station.
Because if it is only located nearby, you may have to wait for a shuttle or make your way to the hire car station on your own.
Booking the right hire car
As diverse as Germany is, it's difficult to give a tip on choosing the right hire car. If you primarily want to explore major German cities, go for a small car that makes it easy to find a parking space.
If, on the other hand, you are planning long trips across the country, you will certainly have more fun with a large and comfortable sedan. And if you want to experience the supposedly unlimited freedom on German autobahns, you can also treat yourself to luxury for once and rent a Porsche, for example.
Hire car prices
Hire car prices in Germany are usually in the middle range. You can usually get the cheapest deals if you book well in advance and use our handy price comparison.
hire car price comparison germany
age limit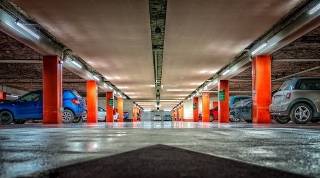 Many rental companies charge drivers under 25 an additional fee. Others do not rent vehicles in higher categories to drivers under 25. Be sure to study the rental company's terms and conditions before renting to be protected from surprises.
Accessories
If you need accessories such as child seats or a navigation device, you should reserve the desired items well in advance. This is the only way to guarantee that they will be available on the day the vehicle is handed over.
Free kilometers
Consider well in advance how many kilometers you will travel with your hire car. Sometimes it can be cheaper for you to hire car with limited kilometers. If you plan to travel all over Germany, you should definitely go for a vehicle with all kilometers free.
Tank control
Only book with rental companies where you pick up the cars with a full tank of gas and return them with a full tank. This is the only truly fair and transparent solution.
Customer Satisfaction Hire Car
Most customers are satisfied with the hire cars on site. Some complain about long waiting times. Since there can always be staff shortages at the hire car stations due to illness, you should definitely plan for a time cushion.
Safety Hire Car
In Germany, you can almost always expect to get a roadworthy hire car. Nevertheless, just in case, you should test the complete lighting of your vehicle before the first trip.Also examine the car for scratches and dents. And have any faults confirmed in a faults report.
Traffic rules Germany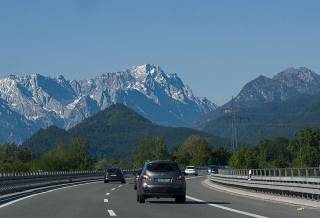 General:
Germany is considered an optimal travel destination especially because of its excellent infrastructure, the clarity and the dense motorway network. Also the development of the gas stations and rest stops is considered exemplary not only for Europe. There are no tolls for cars. Several breakdown services of various automobile clubs offer help throughout the country.
Driving licence:
An international driving licence is not required for EU citizens.
Promille limit:
The 0.5 promille limit applies throughout Germany.
Fine:
Telling without handsfree: 40 Euro
Alcohol / drugs behind the wheel: 500 Euro up to 3000 Euro, 1 month driving ban
Red light run: 90 – 360 Euro
Violation of parking ban: 10 – 70 Euro
Overtaking despite ban: 30 – 240 Euro
Exceeding speed limit: 15 to 680 Euro
All violations can also charge the points account in Flensburg for German citizens.
Other:
Other than that, similar traffic rules apply as in the rest of Europe, within cities the speed limit is 50 km/h, on country roads 100 km/h and on motorways 130 km/h is the guide speed. Telephone calls are only allowed with a suitable hands-free device. It is not compulsory to carry high visibility vests. In winter, winter tyres are strongly recommended in southern areas, including large cities such as Munich.
Suggestion of a hire car trip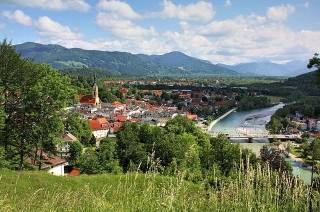 Munich: Discovering the Bavarian capital
A round trip in Germany could start in Munich. The Bavarian capital scores with a variety of sights. The German Museum will bring you closer to the world of natural sciences.
Afterwards, you can admire contemporary art at the Pinakothek der moderne, before admiring the works of the old masters at the alte Pinakothek nearby.
After so much culture, you might enjoy a stroll in the beautiful English Garden. At its heart, you'll find the Chinese Tower, where you can enjoy a Bavarian snack and a Maß Bier in the beer garden. And to round off your city tour, you can still admire the latest achievements in German automotive engineering at BMW World.
Stuttgart: Visit "Daimler"
Next destination of the trip could be Stuttgart. In about an hour and a half you will be there. In Stuttgart, you can marvel at what BMW's competitors are up to at the Mercedes-Benz Museum and also get an overview of automobile manufacturing since 1885.
Afterwards, you still have the opportunity to experience Renaissance architecture during a visit to the old castle. Inside the castle you will find the Württemberg State Museum with an exhibition of works of art from the Middle Ages. At the end of your stroll, you still have the opportunity to see art from the 14th century to the present in the State Gallery.
Baiersbronn: Culinary Heaven for Connoisseurs
After an eventful day, consider yourself lucky if you have reserved a table at the Schwarzwaldstube restaurant in Baiersbronn. For the drive from Stuttgart to Baiersbronn you need again one and a half hours. In the Schwarzwaldstube, one of Germany's best chefs, Harald Wohlfahrt, cooks.
Since 1993, his restaurant has adorned itself with the 3 stars that the Guide Michelin awards only to the very best restaurants. This makes Wohlfahrt the record holder among Germany's chefs.
To describe his cuisine as merely classic French would be a severe understatement, as Wohlfahrt is not closed to innovative ideas either. After a perfect meal, you have the option of a luxurious night's stay at the Hotel Traube Tonbach just across the street.
Perhaps have a nightcap with your companion in the hotel's stylish bar beforehand and plan at your leisure where to go the next day. However, you shouldn't leave too early, because the breakfast buffet at the Traube is legendary. Until 12:00 noon, you can devour delicacies from all over the world and be taken care of in the best possible way by the thoughtful service.
Conclusion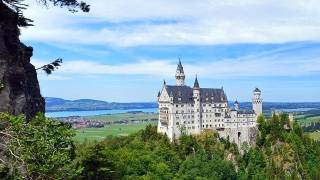 Few countries are better suited for a trip by hire car than Germany. The road network is excellently developed and places worth seeing are everywhere easily and quickly accessible by car. With our practical price comparison, you will always find a car that suits you at a reasonable price.