Exploring Estonia by Hire Car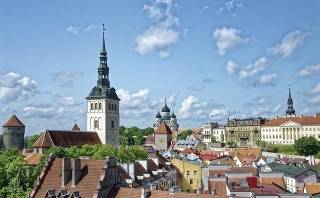 Estonia is a dream destination for a trip by hire car. The country is relatively manageable.
All the sights can be easily reached by hire car. For rental and travel we have compiled a few tips.
Take over the car
At Tallinn Airport, you will find numerous hire car companies right next to the terminal in Area C. Follow the signs or ask at the information desk.
Before you book your hire car, make sure that your hire car agency is located directly at the airport. If he has his office only near the airport, it can sometimes take longer until a shuttle takes you there.
Choosing the right car
Even if you want to travel around the city area of Tallinn, you should go for a small vehicle. This will make it easier for you to get through the traffic and find a parking space.
If you are driving overland, it can be useful to book a four-wheel drive vehicle. This is because some country roads in Estonia are still unpaved and pose a real challenge when it rains.
Hire car prices
Hire car prices in Estonia are in the medium range. You can usually get the cheapest deals by booking your hire car well in advance of your trip and using our handy price comparison tool.
hire car price comparison Estonia
Insuring the car properly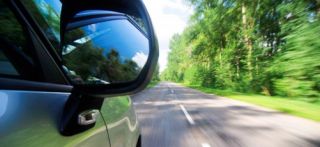 It's easy to have an accident on Estonia's narrow country roads. You are well insured if you have taken out comprehensive insurance without excess. With liability, it is important that you pay attention to the amount of coverage.
It should be at least one million euros, so that you also have some protection in the event of an accident with personal injury. If the coverage amount of your rental company seems too low, you can provide further security with a so-called Mallorca policy. Talk to your insurance company.
age limit
Many rental companies won't rent cars to drivers younger than 23. And seniors over 75 also go empty-handed with some hire car companies. What's more, drivers under 25 are often charged an additional fee. Check out your rental company's terms and conditions before booking your hire car.
Accessories
You will need to order essential accessories, such as a navigation device, separately from hire car companies. Make reservations well in advance so that the items you want are available on the day of the rental.
Language barrier
Not all staff at rental stations in Estonia speak fluent English. To be on the safe side, write down the number of your rental company's Estonian head office before you travel. You can ask for help there in case of an emergency.
Free kilometers
Even though Estonia is quite small, you will still drive a lot of miles in a hire car to explore the beauty of the country. It is best to hire car with all the kilometres free. This way you can enjoy your excursions without having to constantly check your mileage.
Tank control
With most rental companies in Estonia, you receive the car with a full tank of fuel and return it with a full tank. This is the most transparent solution for everyone involved. Keep the last fuel receipt safe so you can prove that you filled up just before you got to the hire car station.
Bail
Make sure you book with a rental company that only blocks the deposit due and does not actually deduct it from the card. This is because in the latter case, you sometimes have to wait longer for the money to be transferred back after you return the car. Also, make sure that your card's credit limit is sufficient to pay the deposit.
Customer Satisfaction Hire Car
Most customers are satisfied with the rental companies in Estonia. However, some find fault with the exterior appearance of the cars. Always get scratches and dents confirmed in writing in a fault report. This is the only way to be sure that you will not be held liable for damage you did not cause when you return the car.
Safety hire car
Although most cars in Estonia are quite roadworthy, you should always test your vehicle's complete lighting system before your first drive.
Also do a quick brake test and look at the tyre tread. Then, once you've checked the tyres are inflated correctly at the nearest petrol station, the journey can begin.
Traffic rules Estonia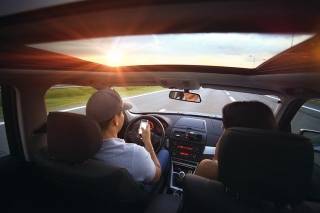 General:
Estonia has a very well developed road network, but on secondary roads, however, you have to expect dirt roads. Motorway signs in Estonia, however, also do not mean the same as in Germany.
You can definitely expect zebra crossings, bus stops and horse-drawn carriages on the "Autobahn" here. Gas stations are plentiful. The green arrow means unleaded.
Driving licence:
An international driving licence is not required. According to the Brussels ruling, even the old pink one is valid.
Promille limit:
In Estonia, the 0.0 promille limit applies.
Fines:
Forgetting lights: 192 euros
Running red lights: from 15 euros
Overtaking despite a ban: from 15 euros
Violation of parking ban: up to 70 euros
Telling without a hands-free device: from 15 euros
Exceeding the speed limit: from 35 euros
Alcohol driving: up to 1150 euros
Other:
Other than that, similar traffic rules apply as everywhere else in Europe. In towns 50 km/h, out of town 90 km/h and on motorways a maximum of 110 km/h may be driven. In Estonia must be driven with the lights on at all times. At traffic lights there is also a small peculiarity. The phases are green – flashing green – yellow – red. When the light is yellow, you are not allowed to drive.
If there is an arrow on the traffic light, the signal color applies only to the designated direction. Overtaking at intersections is prohibited. Winter tyres are compulsory in Estonia between 1 December and 1 March, and even between October and April depending on weather conditions. Overtaking at railway crossings and intersections is prohibited.
Suggestion for a trip by hire car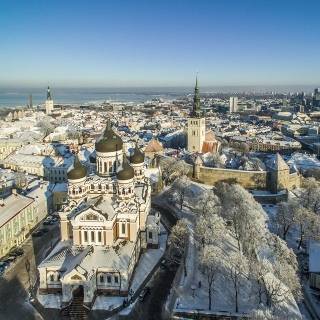 Tallinn : Capital with a rich history
The journey through Estonia begins in beautiful Tallinn. It is not for nothing that the Old Town has been declared a UNESCO World Heritage Site. Stroll through picturesque alleys, stop at one of the countless restaurants or a café and feel transported back centuries into the past.
Town Hall: Gothic Masterpiece
Visit the town hall. It was built between 1371 and 1401 and is the oldest surviving Gothic town hall in northern Europe.
Council pharmacy: in operation since 1422
Continue to the old council pharmacy. It has been in the family for over ten generations. There has been a pharmacy here since 1422. Perhaps you now feel like doing a little shopping. Especially the mouth-blown glasses are very popular with tourists and locals. When night falls in Tallinn, the city really comes alive. In countless clubs you can party until the early hours of the morning.
Lahemaa National Park: pure nature
Despite this, you should get up early the next day. Just a short drive from Tallinn is Lahemaa National Park. In the largest national park in Estonia, you have the opportunity to wake up after a night of partying.
Hike extensive trails along the coast and through vast forests. Observe the diverse wildlife. If you take a guide, you may even have the chance to see a lynx or brown bear.
Tartu: university town with flair
After this nature experience, it may be a bit of city air again. Tartu is the next destination. The most important university town in the country with a population of just over 100,000 has a special flair.
Whereas visitors to Tallinn's old town imagined themselves in the Middle Ages, in Tartu they can enjoy the 18th and 19th century. At the same time, the city exudes tremendous vitality. This is also due to the fact that a fifth of the population are students.
National Museum: experience Estonian history
Visit the Estonian National Museum. Here you will get an excellent overview of Estonian history. A special experience is a visit to the Student Carceral. This is where students guilty of misdemeanors were imprisoned.
Exciting nightlife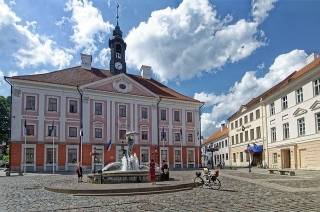 When evening falls, it's time to enjoy Tartu's nightlife. Visit one of the nice restaurants and have a last drink in one of the numerous pubs, where you are sure to quickly strike up a conversation with the locals. Here you are sure to get one or two insider tips for the other stops on your Estonia road trip.