Discover Cairo by Hire Car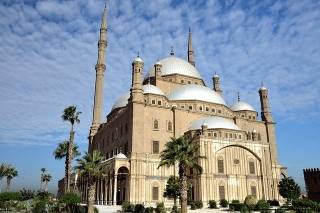 The city on the Nile and capital of Egypt is a fascinating mix.
It stretches about 40 km along the banks of the Nile. Most of Cairo lies on the eastern bank of the river, with satellite cities here far into the eastern desert.
Whereas the western city spurs end abruptly at the pyramids.
Sights in Cairo
Cairo, with its 16 million inhabitants, is both an intangible and fascinating city. Medieval buildings, a multitude of oriental bazaars and Islamic architecture with its beautifully sculpted domes and minarets arouse curiosity and interest in Western culture.
There is no shortage of sights to see in Egypt's capital. Cairo is the city of 1000 minarets, whose domes and towers create a magical veil over the Cairo skyline.
There are dozens of museums, mosques, Coptic churches and many enchanted little corners.
Discovering the surroundings of Cairo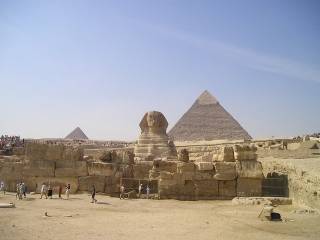 The main attraction, however, is the pyramids of Giza.
These are located about 18 km outside Cairo and are very easy to reach with a hire car. With a hire car in Cairo, you can also easily make trips to Alexandria, to the Birqash camel market which is located about 35 km northwest of Cairo.
The two historical sites of Memphis and Sakkara, about 24 km outside Cairo are also worth a visit. Although Cairo can be exhausting, the phrase of an old legend proves true: If you haven't seen Cairo, you haven't seen the world.
Cairo Hire Car Price Comparison