Discover Egypt by Hire Car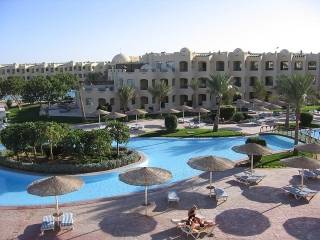 Egypt, the land of the pharaohs impresses with a culture that is more than 5,000 years old
Most tourists travel the country on organized tours.
They follow well-trodden paths and thus miss much of the real Egypt.
Riding around in a hire car is an educational adventure.
Taking over the hire car
Cairo, Alexandria and Sharm el-Sheik are the airports where most travelers arrive. Just make sure your rental company is there too. Then you won't waste valuable travel time waiting for a shuttle to take you to your hire car station.
Choosing the right hire car
Make sure your car has air conditioning. Especially in the Egyptian summer, it can get unbearably hot.
Since you'll often be driving on dirt roads in Egypt, it's a good idea to reach for a four-wheel drive vehicle.
Hire Car Prices Egypt
It's not entirely cheap to book a hire car in Egypt.
You can usually get the best deals by booking well in advance of your trip and using our price comparison tool.
hire car price comparison Egypt
Insuring the car properly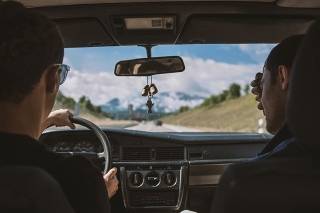 To ensure that you are well insured in the event of an accident, you should definitely choose a car with fully comprehensive insurance with no excess.
A hire car trip through Egypt is not without risk. Often, the locals interpret the traffic rules entirely to their liking.
In the villages, children may run in front of your car. And there are also teams of cattle on the roads.
So make sure that your rental company's liability insurance has at least one million euros in coverage. Because if people are injured in an accident or several vehicles are involved, it quickly becomes very expensive.
If your rental company's coverage seems too low, you may be able to get additional protection with a traveler's policy. Speak to your insurance agent and make sure your additional insurance covers you in Egypt.
age limit
You have to be 23 years old to get a hire car with many hire car companies in Egypt. And older drivers over 60 are often left empty-handed as well. It's best to find out the terms and conditions of your hire car company before booking the car.
Accessories
If you need accessories, such as a sat nav or child seat, make sure you book well in advance to ensure the items you want are available on the day you pick up your vehicle.
Language barriers
In Egypt, it is quite possible that staff at a hire car station may speak no English or only poor English.
Back up and write down the phone number of your rental agency's Egyptian headquarters. There you can ask for help in an emergency if an English-speaking employee is on duty at the time.
Free kilometers
In sprawling Egypt, you will cover countless miles in a hire car. Better book a car right away with all the kilometres free.
Remember the tank rule
With most rental companies in Egypt, you get the hire car with a full tank and return it with a full tank. Make sure that your rental company also regulates it this way.
Bail
Perhaps you can find out before renting the car if your rental company in Egypt only blocks the deposit on your credit card. After all, if the money is actually debited, it can sometimes take a long time to get the amount back in your account.
Traffic rules Egypt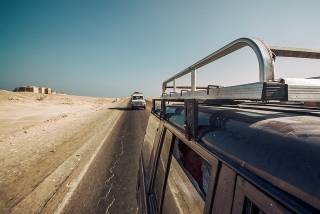 Driving a car in Egypt is already like a little adventure.
The country's main routes are still reasonably developed and even two-lane at times.
But there can be some surprises waiting on the back roads.
So you can sometimes find many potholes, surprising curves and lane narrowings or even herds of goats on the road.
Driving license
An international driver's license is required.
In addition, carry your national driver's license and insurance papers.
Promise limit
As in all Islamic countries, the 0.0 blood alcohol limit applies.
Fines
Welcome to Egypt! Fines are often a matter of individual interpretation on the ground.
Other traffic rules
Driving after dark is discouraged, mainly because many Egyptian vehicles drive without lights and only make themselves known by flashing them briefly.
Also, keep in mind that Egypt has the highest accident rate in the world.
Other than that, similar traffic rules apply as in Eurpopa, inside the city the speed limit is also 50 km/h and outside 100 km/h. Driving is on the right side of the road. Seat belts are compulsory.
Touring Egypt by hire car

Cairo: Gigantic Metropolis
The journey begins in Cairo. Almost eight million people live in this city – And many are on the road by car.
The traffic in Cairo can only be described as chaotic. Your best bet is to leave your hire car at the airport and visit the city by taxi.
Cairo offers a lot of sightseeing. At the Egyptian Museum in Tahrir Square, you can delve deep into the country's past while also reviewing Egypt's recent history.
This is where the so-called "Arab Spring" began in 2011. In the museum, on the other hand, the world of the pharaohs comes alive again. A part of the exhibition is also dedicated to the Roman-Greek era.
Now it's time to get a taste of everyday life. Stroll through Cairo's Islamic Old City, which was added to UNESCO's World Heritage List in 1979.
Pyramids: Tombs of the Pharaohs
Just half an hour from Cairo lie the Pyramids of Giza, perhaps the first stop you'll make in your hire car.
Six of the seven wonders of the ancient world have been destroyed. Only the pyramids of Giza withstood all odds. Incredibly, these gigantic structures served merely as burial sites for the pharaohs.
Four and a half millennia old is the (or the, you choose – editor's note) Great Sphinx of Giza, which is also worth admiring.
The 20-metre-tall lion with a human head captivates every visitor.
Along the Nile:Diverse Impressions
The Nile is the lifeline of Egypt. While large parts of the country consist of desert, lush nature thrives here. Palm trees line the banks.
Vegetables and fruit are grown everywhere. Accordingly, the banks of the Nile are also densely populated.
On your journey south, you will repeatedly come across settlements and have the opportunity to experience the everyday life of the Egyptians.
Valley of Kings: An Imposing "Graveyard"
Near Luxor, which you will reach after a drive of just under nine hours, you will have the opportunity to visit the Valley of the Kings.
The "cemetery" consists of a collection of gigantic tombs. Some were built as early as 1500 BC. The location on the edge of the desert, framed by high cliffs is also spectacular.
Luxor: Back to the daily grind
Luxor is the next stop on the road trip. Nearly 500,000 people live in this city in Upper Egypt. Here you can enjoy real Egyptian street life. The atmosphere is much quieter than in Cairo.
Stroll through the alleys, visit a bazaar and take in the exoticism of this city.
Assuan: dam and hotel legend
Continue the journey in just under three hours to Aswan. The pride of the Egyptians is the Aswan Dam, which dams the Nile to form the world's largest man-made lake, Lake Nasser. The dam itself is less than spectacular.
The tourist should rather be interested in a visit to the Old Cataract Hotel. Even Agatha Christie appreciated the atmosphere of this hotel.
It's best to treat yourself to a gin and tonic on the terrace, enjoy the view of the Nile and process the many impressions of your road trip.
Conclusion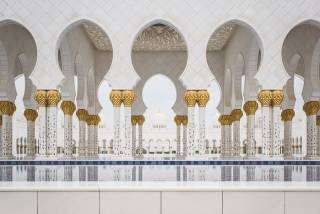 A hire car trip in Egypt is only for the adventurous. But those who still set out in a hire car can experience true exoticism and often warm hospitality.
With our practical price comparison you will always find a suitable car at favourable conditions.