Exploring Cyprus by Hire Car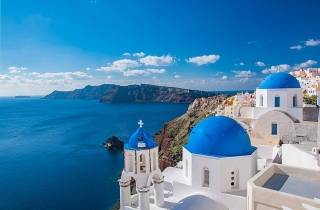 Cyprus is an island of about 9251 kilometres in the eastern Mediterranean Sea, currently home to some 788,000 Cypriots, a quarter of whom live in the capital Nicosia alone.
Politically, the island is divided into northern and southern Cyprus, with the north recognized as an independent republic only by Turkey. Cyprus has been part of the European Union community since 2004.
Picturesque villages, gorgeous beaches, ancient sites and vibrant cities make Cyprus an ideal country for driving a hire car.
The road network is quite well developed and most places are easily accessible. So that everything works for rental and travel, we have put together a few tips for you.
Taking over the hire car
Most travellers arrive in Cyprus via the airports in Larnaca and Pafós. There are various hire car companies stationed at both airports.
Before you book your car, you should only find out whether your rental company is also there. If it is only near the airport, you may have to wait a long time before a shuttle takes you to the station.
Renting the right car
It is best to rent a small car with air conditioning and automatic transmission. The car should be small so that you can easily get through the sometimes narrow streets in the villages.
The car should have air conditioning, as it often gets unbearably hot on the island, especially in the summer months. And the automatic transmission ensures that you can fully concentrate on the unfamiliar left-hand traffic, without having to search for the gears with your left hand.
Hire car prices
You can often get a hire car in Cyprus for a surprisingly low price already. But if the price is too attractive, you should study the rental conditions carefully.
Often there are hidden costs that turn a cheap offer into an expensive hire car. Cars, which are offered in our eyes at a very good price-performance ratio, we have marked with the note "Excellent offer".
Cyprus Hire Car Price Comparison
Insuring the car properly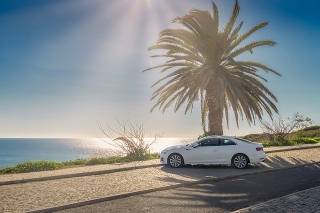 On the island's narrow country roads and in the turbulent city traffic, it's easy to have an accident.
If you have booked a car with fully comprehensive insurance without excess, you are well insured in case of damage.
You can find more information about insurance in our special.
age limit
In Cyprus, almost all hire car companies require you to be at least 21 years old to hire car. And drivers younger than 25 are often charged an additional fee. The same is sometimes true for drivers older than 70. Check the terms and conditions of your hire car company before booking the car.
Accessories
Accessories such as child seats or navigation equipment must always be ordered separately from your rental company. Make a reservation in good time to be sure that the equipment you want is available on the day you pick up the vehicle.
Free kilometers
The best way to experience the beauty of Cyprus is to take lots of trips by hire car. It is best to book a car with all kilometres free so that you can enjoy the trips without any worries.
Remember the tank regulation
Some hire car companies in Cyprus require that the first tank of fuel is purchased for a service charge. The car can then be returned with an empty tank.
It is better to book with a rental company where you pick up the car with a full tank and return it with a full tank. That way, you save on the service fee and don't have to fret if there's still gas in the tank on the day you return the car.
Bail
If possible, you should find out how your rental company handles the deposit before booking your hire car. If the amount is only blocked on their credit card, it will be immediately available once the vehicle is returned.
But if the rental company actually collects the money, you may have to wait longer for repayment. Before you travel, make sure your card's credit line is sufficient to pay the deposit.
Customer Satisfaction Hire Car
Although most customers are satisfied with the hire car companies in Cyprus, some do find fault with the external condition of the cars.
Be sure to get written confirmation of any damage, such as dents or scratches, to ensure that when you return the car you will not be held responsible for damage that you did not cause.
Long wait times are also sometimes complained about. Especially when returning the car, plan enough time so that you don't miss the plane home.
Safety Hire Car
Most hire cars in Cyprus are perfectly safe to drive in. However, as there can always be exceptions, you should test the car's full lighting before your first drive. Also, do a quick brake test in the rental company's parking lot. And check that there are two warning triangles, first-aid kits and safety vests on board.
Traffic Rules Cyprus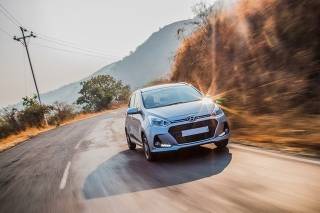 General:
Cyprus has a relatively well-developed road network in reasonable condition. Highways exist mainly to connect the major cities.
There is left-hand traffic and parking is prohibited on a yellow line at the side of the road. If there is a double line, stopping is also prohibited.
If the vehicle is parked on a country road in the dark, the parking lights must remain on.
Overtaking at blind spots, must be indicated by sounding the horn, but not between the hours of 9pm and sixam.
Driving licence:
An international driving licence is not essential in Cyprus, but is advisable.
Promille limit:
The 0.5 promille limit applies in Cyprus.
Fine:
Intoxicated driving: up to 1740 euros
Speeding: from 35 euros
Telling without a hands-free device: 85 euros
Red light: from 85 euros
Overtaking ban disregarded: from 25 euros
Parking ban: 25 euros
Other:
Similar traffic rules apply as in Europe. Speed limits are 50 km/h in cities. Outside built-up areas, the speed limit is 90 km/h, on expressways 110 km/h, and on motorways 130 km/h.
When parking during dusk and dawn on rural roads, parking lights should be on and children under five are only allowed in the back seat of the vehicle.
Suggestion for a trip by hire car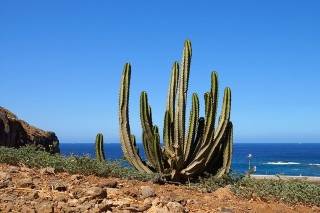 Páfos is a good starting point for a trip by hire car. Start your stroll through the town at the picturesque harbour.
Here you can stroll along the waterfront and enjoy a first Greek mocha in one of the tavernas.
The harbour is guarded by the Turkish fort, from whose roof you can enjoy a beautiful view of the city and its surroundings.
Nearby you will find the archaeological site of Néa Páfos where you can admire magnificent mosaics of ancient Roman houses. You should plan several hours for the tour through the huge area.
Pólis: Dreamlike nature and beautiful beaches
Next stop of your trip with the hire car could be Pólis, a small town on the Akámas peninsula. It will take you three quarters of an hour to drive there by hire car. Pólis enchants with its quiet atmosphere. Tourist masses and hotel bed castles are not to be found here.
In the surrounding area there are beautifully situated beaches and hikers will also get their money's worth. In the city, the archaeological museum is worth a visit. The exhibition shows finds from the Neolithic to the Middle Ages.
Chrysorrogiátissa Monastery: Excellent Wines
The last destination of a first hire car trip is the Chrysorrogiátissa Monastery. It is located not far from the wine-growing village of Páno Panagiá. In the monastery, whose origins date back to 1152, you can admire various holy images in the icon museum.
But don't miss a visit to the monastery's wine shop, where they make a delicious wine.
Be sure to put a few bottles in the trunk of your car. In the evening, when you have parked the hire car, you can then relax and uncork a bottle and think in peace about where to go next on the island of Aphrodite with the hire car.
Conclusion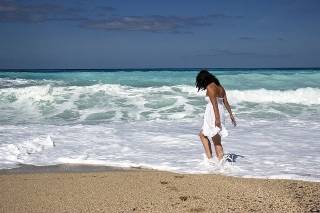 Cyprus is best explored by hire car. The island is rich in sights, most of which can be reached relatively quickly by car.
Perhaps take shorter trips in the first few days until you get used to the left-hand traffic on the island.
Our handy price comparison will help you find a suitable hire car at a great price.