Exploring Costa Rica by Hire Car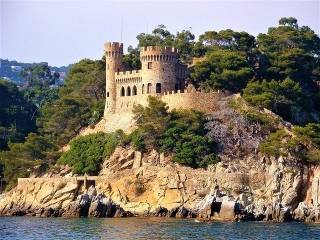 Framed by the Pacific Ocean and the Caribbean Sea, Costa Rica offers a diversity that is unparalleled anywhere in the world. Dream beaches on the coast, jungle and diverse wildlife inland make it hard to choose. It is best to take a hire car and enough time to discover as much as possible. With our tips, you are guaranteed not to go wrong
Taking over the hire car
Most travelers arrive in Costa Rica through the airport in San José. If you arrive at Terminal B, you can easily walk to the hire car center. Passengers arriving at Terminal A will be taken to the hire car center by the blue shuttle bus.
Before booking your car, just make sure that your rental company also has its station right at the airport. If it is only close to the airport, you may have to wait a long time before a shuttle takes you there. And that is very annoying after a long journey.
Take the right car
Since some Costa Rican roads are in poor condition or even unpaved, you should book an SUV to get around safely during a tropical downpour.
Hire car prices
Costa Rica hire car prices tend to be in the mid-range. However, during high season, when tourists from all over the world flock to Costa Rica, there can be shortages of hire cars.
And then the prices go up as well. You can usually get the cheapest deal if you book well in advance of your trip and use our handy price comparison tool.
hire car price comparison Costa Rica
Insuring the car properly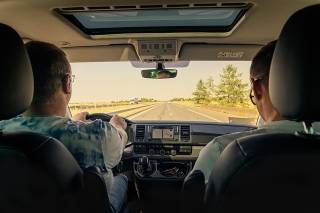 The sporty driving style of the locals, coupled with narrow and sometimes bad roads, ensures that an accident can happen quickly in Costa Rica. Protect yourself and book a hire car with comprehensive insurance without deductible. With liability insurance, you should definitely pay attention to the amount of coverage.
It should be at least one million euros. Because in an accident with personal injury or if several vehicles are involved, it can quickly become very expensive.
age limit
You have to be at least 21 years old to get a hire car in Costa Rica. For other rental companies, the age limit is as high as 25. And many don't rent to drivers over 75. Plus, drivers younger than 25 are often charged an additional fee. Check out your rental company's terms and conditions before booking.
Accessories
If you rent a navigation device, you can enjoy the enchanting landscape of Costa Rica even more carefree. And if children go on holiday with you, child seats must be on board. No matter what accessories you need.
You should always make reservations well in advance so that the equipment you want is available on the day you pick up your vehicle.
Language barrier
With most hire car companies in Costa Rica, you can get by just fine with English. Just in case, however, you can still write down the phone number of your rental company's national office before your trip so you can ask them for translation help in case of an emergency.
Free kilometers
Make sure to hire car with all the miles free to enjoy the beauty of Costa Rica without any worries.
Tank control
With most rental companies in Costa Rica, you pick up the car with a full tank of gas and return it with a full tank of gas. Keep the last fuel receipt to prove that you filled up the tank just before returning the car.
Bail
Make sure you choose a rental company that only blocks the deposit due on your credit card. This is because if the money is actually collected, it may take longer for your hire car company to transfer the amount back.
Customer Satisfaction Hire Car
Most customers are very satisfied with the hire car in Costa Rica. Only long waiting times are repeatedly criticized. Plan for this especially when returning the vehicle so as not to miss your flight home.
Safety hire car
Often in Costa Rica, you can expect to get a roadworthy car. But since there can always be exceptions, you should test your vehicle's lights and brakes before your first trip. Also, examine the tire tread and see if there is a first aid kit on board.
Traffic Rules Costa Rica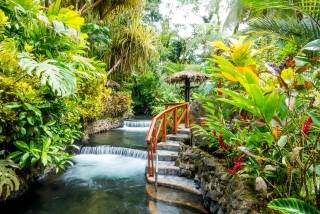 General:
In Costa Rica, driving can be a bit of a hassle at times, but it's the best way to get to know the country. Outside of San Jose, many roads are unpaved and very winding. Also, expect numerous potholes and animals on the road.It is recommended to drive during the dry season, as the roads can be very slippery during the rainy season.
Driving license:
An international driving license is highly recommended.
Promille limit:
The 0.0 promille limit applies. No exceptions.
Fines:
Fines vary, but are strictly enforced. However, one should never pay them to the traffic policeman, but remit them.
Other:
Other than that, similar traffic rules apply as in Europe, within residential areas the speed limit is 40 km/h, on rural roads 60 km/h and in front of schools a maximum of 25 km/h is allowed. On highways, the maximum speed allowed is 90 km/h.
The traffic sign "Alto" means "Stop" and "Ceda" means "Give way", "Peligro" (danger), "Salida" (exit), "Despacio" (slow down), and "Derrumbes" (landslides).
Suggestion for a trip by hire car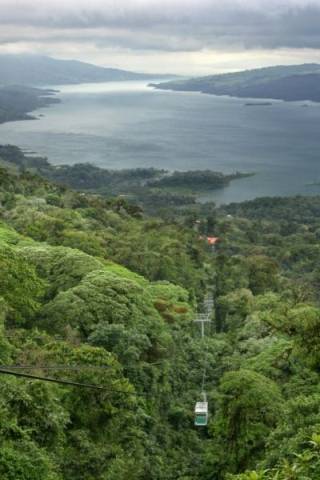 San José: Pulsating Capital
Once upon a time, San José in Costa Rica was unimaginably rich. For example, it was the third city in the world to receive electric street lighting. The prosperity was caused by the enormous boom of the coffee export. Today, not much of the wealth remains, but remnants of the old splendor can still be seen. Visit the national theatre.
It's considered one of the most beautiful buildings in the country and was funded by coffee barons in the 19th century. You don't have to attend a screening to see the house. Just sit down in the café and enjoy the beautiful atmosphere with a drink. For adults, a visit to the children's museum Museo de Niños is also worthwhile. The history of Costa Rica is taught here in a playful way. But now it's time to explore the beautiful nature of Costa Rica.
Vólcan Irazú National Park: Summiting in the Tropics
First, drive to Vólcan Irazú National Park. You'll be there in about an hour and a half. Good mountain boots and even better physical condition are mandatory in the national park. The volcano Irazú is with 3.432 meters the highest mountain of the country. From its summit you will be rewarded with a spectacular view. Where else in the world can you see the Atlantic and the Pacific at the same time?
Park Nacional Braulio Carrillo: Beware of snakebite
The next national park to visit is the Park Nacional Braulio Carrillo. It will take you a good hour to drive there. Once arrived you can make first acquaintance with the tropical rainforest and observe many native birds. But also snakes feel at home here. Sturdy shoes can protect you from bites.
Take a zipline to the treetops
The Rainforest Aerial Tram is a unique nature experience, making it a must-see for park visitors. It is an open wagon cable car that allows visitors to float through the treetops of the rainforest on a 90-minute tour.
Sarchi: Artists at Work
After so much nature, it may again be a bit of culture. In the artists' town of Sarchi, which you reach after an hour-and-a-half drive, you can watch painters decorating ox carts. Furniture is also made. Maybe a little piece of art will find its way into your trunk.
Playa Jacó: Off to the Flows
Big city, national parks and culture are behind you. Now it is time to plunge into the floods. Your best bet is to head to Playa Jacó in about an hour and a half. Here you will find a relaxed party atmosphere all year round. Take a refreshing dip in the Pacific Ocean. Then, with a cool drink in hand, lie down in one of the hammocks strung between the coconut trees. Close your eyes and dream about your road trip through Costa Rica.