Exploring Chile by Hire Car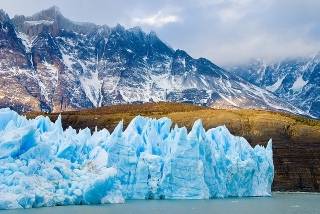 Chile is a very peculiar country geographically. If you want to cross it in its width, you can also take a hike of several days. On average, the country is only 180 kilometers wide. But if you want to travel the length of Chile, a vacation probably won't be enough.
It is then necessary to cover about 4,300 kilometers. In any case, Chile is an exciting destination – and ideal to travel by hire car. So that you get on without any problems, we have put together a few tips.
Taking over the hire car
Most travelers arrive in Chile via the airport in Santiago de Chile. You will find numerous rental agencies there on the first floor of the arrivals hall. Just make sure that your rental company is there. If they only have an office near the airport, you may have to wait a long time after a long flight before a shuttle takes you to your hire car.
Booking the right car
Many roads in Chile are in good condition. Since you will have to travel long distances in this country in a hire car to see only a small part, it is better to go for a bigger and more comfortable car.
Just make sure before you rent the car that you are allowed to drive your hire car on dirt roads. This is because not all roads in Chile are paved.
Starting the journey right
Don't underestimate the time difference between Germany and Chile, and take it easy for the first few days until you get used to the new time zone.
Hire car prices
It's an expensive pleasure to hire car in Chile. You can usually get the cheapest deals by reserving the car well in advance of your trip and using our handy price comparison tool.
hire car price comparison Chile
Insuring the car properly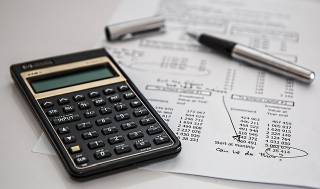 Always book a hire car with fully comprehensive insurance without excess to be optimally protected in the event of an accident. When it comes to liability, you should pay attention to the amount of coverage. It should always be at least one million euros, so that you enjoy at least some protection in the event of an accident.
If the coverage amount of your rental company seems too low, you can provide additional security with a so-called traveller policy. Talk to your insurance company and make sure the policy covers you in Chile.
age limit
You must be 21 years old to hire car from almost all rental companies in Chile. And drivers over the age of 75 are often not rented a car either. Drivers younger than 25 are often charged an additional fee. Ask about your rental company's terms and conditions before making a reservation.
Accessories
Accessories such as a navigation device or child seat must always be ordered separately from your hire car company, even in Chile. Make reservations well in advance to ensure that the equipment you want is actually available on the day you pick up your vehicle.
Language barrier
It is quite possible that the staff at your hire car station will speak poor English or no English at all. If you have written down the phone number of your rental company's Spanish headquarters before your trip, you can ask them for translation help in case of an emergency.
Free kilometers
For example, if you travel from Arica to Osorno, you will have covered almost 3,000 kilometers. So book a car with all the kilometres free to enjoy your hire car trip in Chile without any worries.
Tank control
With most hire car companies in Chile, you pick up the car with a full tank and return it with a full tank. Before renting, check the rental terms and conditions to see if this is how your rental company operates, as this is the most transparent and cleanest solution.
Bail
It is best to book with a rental company that only blocks the deposit on your credit card. This is because if the amount is actually collected, it can sometimes take longer for the money to be returned to your account once the car is returned.
Customer Satisfaction Hire Car
Some customers complain of long waiting times at rental stations in Chile. So plan a generous window of time, especially when returning the car, to avoid missing your plane. The exterior condition of some hire cars also gives reason for complaint. Have all dents and scratches confirmed in a fault log.
This is the only way to ensure that after you return the car, you won't be held liable for damage you didn't even cause.
Safety Hire Car
Not all hire cars in Chile are in a condition that is considered roadworthy in this country. Be sure to check your car's lights before your first trip. Also examine the tread of the tires and the oil level.
While you're still in your rental company's parking lot, do a brake test. And check your tire pressure right at the first gas station.
General: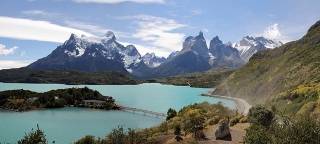 Chile is considered the safest country to travel in South America, even crossing on your own is considered safe. The country's main routes are very well developed. These include the Panamericana or La Serena, which are, however, also subject to tolls. On the Rípios, the gravel roads, getting ahead is already more troublesome.
On gravel roads, hire car insurance coverage usually does not apply. Please check these trips with your hire car company. Driving in Santiago de Chile can be roughly compared to driving in Rome.
Driving license:
It is recommended to carry an international driving license in addition to your national license.
Promille limit:
The 0.5 promille limit applies.
Fine:
All fines are in the moderate range. For example, exceeding the speed limit by 20 km/h costs about 15 euros.
Other:
Other than that, similar traffic rules apply as in Europe; inside the city the speed limit is also 50 km/h, outside it is 100 km/h, and on motorways the maximum is 120 km/h. Danger signs are diamond-shaped (black symbol on a white background); stop signs are octagonal and have the word "PARE" written on them.
Since gas stations are not always plentiful in many areas, remember to fill your hire car well in advance. At night, one should be careful, as roads, vehicles and bicycles are sometimes poorly lit or not lit at all.
Suggestion for a trip by hire car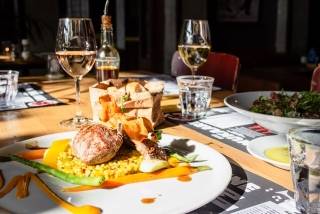 The Capital: A Love at Second Sight
Start the journey in Chile's capital. At first glance, Santiago de Chile is shocking. Over five million inhabitants crowd the metropolis. Car traffic is chaotic. Traffic jams are the norm. It is best to decide to leave your hire car at the airport for the time being and take a taxi into the city. It is only when you get involved with Santiago de Chile that you realise the hidden beauty of the city. Start your tour at the Plaza de Armas
Here, the colonial past comes alive. Worth a visit is the cathedral which was built in the late 18th century. Afterwards you should stroll a little over the square and admire the other buildings, for example the town hall. It was also built in the late 18th century. Then just let yourself drift. All the main sights of the city are nearby. But don't forget to also observe the locals and experience modern Chile.
Rancagua: Drive through Chile's garden
The next day, head south to Rancagua. In just over an hour, you will enjoy views of Chile's orchard and vineyard. Fields of vines and orchards line the road again and again. In the background you can see the majestic peaks of the Andes. Once you arrive in Rancagua, you should visit the Museo Regional Historico.
The building is considered a model of Spanish colonial architecture. If you are touring Chile during the months of March/April, try to catch the Rancagua Rodeo. After all, the Chilean championships are held here every year.
Curico: A wine tasting as a welcome break
Curico is the name of the next destination, which you will reach in about two hours. Here you should definitely leave the hire car and look for a place to stay. Around Curico, some of the most renowned Chilean wineries have settled. Visit the Bodega Miguel Torres and the Vina San Pedro. Both wineries offer tours and tastings for little money.
Altos de Lircay: Exploring Chile's Pristine Nature
After a break owed to wine tasting, the road trip continues to Altos de Lircay National Park, located about 66 km east of Talca. Talca is about one and a half hours away from Curico. Pure nature awaits the visitor in the national park.
It is best to lace up your hiking boots and just march off.You will be able to enjoy the spectacular mountain panorama largely undisturbed. The park is not overrun with tourists.
Thermas de Chillán: Relaxation in the hot springs
The tour continues to Thermas de Chillán, which you will reach after a good three-hour drive. In the thermal baths there you will find relaxation after the hike. Lying in the hot water, you can now calmly plan the further stations of your road trip Chile.
conclusion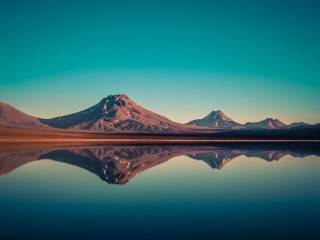 Travellers who bring time with them can explore Chile wonderfully by hire car. Many roads are now well developed. However, the distances between the individual destinations are often large. With our handy price comparison, you will always find a car suitable for the trip at a reasonable price.