Exploring Bulgaria by Hire Car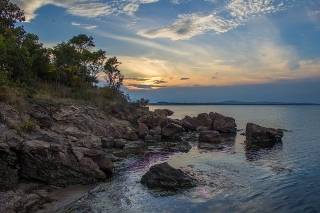 Many tourists only know the Bulgarian coast. After the holiday they come home and have seen nothing else of the country. That's a shame, because there is a lot to discover on a round trip with a hire car. So that you get through the country without any problems, we have put together a few practical tips for you.
Taking over the hire car
Most travellers arrive in Bulgaria via Sofia, Varna or Burgas airports. In Varna, you will find hire car agencies in the arrivals area of Terminal 2. In Burgas, hire car agencies can also be found in the arrivals area. And in Sofia, most hire car companies can be found in Terminal 2. In Terminal 1, there are stations of Choice Rent A Car and Europcar.
Before you reserve your hire car, just make sure that your station is also located in the airport. After all, if the rental company is only located near the airport, you may have to wait a long time for a shuttle to take you to the station.
Booking the right hire car
The car theft rate in Bulgaria is high. However, since criminals usually target high-value cars with foreign license plates, you'll be relatively safe with a small Bulgarian hire car.
Hire car prices
You can often get hire cars in Bulgaria at very reasonable prices. But if it gets too cheap, you should study the terms of the contract carefully. Sometimes there are hidden costs that make the cheap offer expensive.
We have marked hire cars that are rented out with a very good price-performance ratio in our eyes with the note "Excellent offer" in our practical price comparison.
hire car price comparison Bulgaria
Insuring the car properly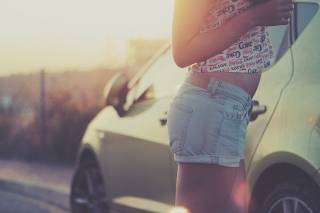 An accident can happen quickly on Bulgaria's bad roads, which often even have cattle teams on them. Make sure you always hire car that has fully comprehensive insurance with no excess. For third party liability, it is important to check the amount of cover.
It should be at least one million euros, so that you have some protection even in the event of an accident with personal injury or a pile-up. With a so-called Majorca policy, you can provide additional protection if the coverage amount of your rental company does not seem sufficient to you. Talk to your insurance agent.
age limit
You must be at least 21 years old to hire car in Bulgaria. And drivers under the age of 25 are often charged an additional fee. Drivers older than 70 are often not rented a car either. It's best to inquire about the rental company's terms and conditions before reserving a car.
Accessories
You must always order accessories such as a navigation device or child seat separately from your rental company. Make reservations well in advance so that the items are actually available when you pick up your hire car.
Language barrier
Don't count on all staff at rental stations in Bulgaria speaking impeccable English. It can be helpful if you have written down the phone number of the Bulgarian head office of your rental company before your trip. There you can ask for translation help in case of emergency.
Free kilometers
To truly experience the beauty of Bulgaria, you will be covering a lot of miles in your hire car. So better book a car right away with all the kilometres free.
Bail
Be sure to book with a rental company that only blocks the deposit due on your credit card. If the amount is actually collected, it can sometimes take longer for the hire car company to transfer the money back to your account.
Remember the tank regulation
Only book with rental companies where you can take the car with a full tank and return it with a full tank. This is the most transparent solution for everyone. You can usually find your rental company's fuel policy under the rental terms and conditions.
Customer Satisfaction Hire Car
Although the majority of customers are satisfied with the rental stations in Bulgaria, some do find fault with the external condition of the vehicles. Always have dents and scratches confirmed in a fault report. This way, when you return the car, you can prove that you are not responsible for the defects.
Some customers also complain that there was an attempt to sell expensive additional insurance on the spot. Make sure your car is adequately insured right at the time of booking, and then consistently refuse to take out any additional insurance in Bulgaria.
Safety hire car
Most hire cars in Bulgaria are roadworthy, but there are exceptions. Check all of the car's lights before driving. Don't forget your indicators and brake lights, too. Make sure there are first-aid kits and high-visibility vests on board.
Check the tread on the tires and the oil level. Also, do a quick brake test in the rental company's parking lot and check tire pressure at the first gas station.
Traffic rules Bulgaria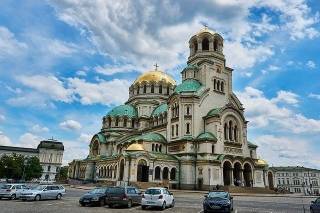 General:
Bulgaria is considered a safe country to travel with an intact road network. The gasoline is much cheaper compared to Germany. On highways or national roads in Bulgaria vignette obligation for all cars, motor homes, motorcycles or teams. You can get them at the border crossings.
Driving licence:
No international driving licence is required. According to the Brussels ruling, even the old pink ones are still valid.
Promille limit:
The 0.5 promille limit applies.
Fines:
False parking: from 50 euros
Overtaking in the overtaking ban: from 40 euros
Red light: from 30 euros
Speeding: from 20 euros
And drinking and driving gets really expensive in Bulgaria. Here, the fine is from 200 euros and there is the threat of driving license revocation even for a minor violation. Talking on the phone while driving costs at least 15 euros.
Other:
Other than that, similar traffic rules apply as almost everywhere else in Europe, within the city the speed limit is also 50 km/h, outside 90 km/h and on motorways 120 km/h is the maximum limit.
Be especially careful when driving in the dark. Many vehicles drive without lights or only flash them briefly. Donkey carts are also not uncommon on the back roads. Due to the low traffic density, many drivers also drive on the left. Trams always have priority and parking in one-way streets is only permitted on the left-hand side of the carriageway. Lights are compulsory for motor vehicles and motorcycles, even during the day, and reserve fuel may not be imported or exported. Bulgaria also requires drivers to wear high-visibility vests.
Suggestion for a trip by hire car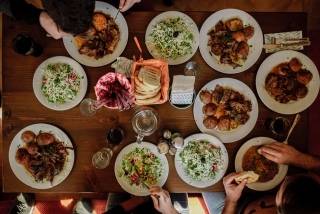 Sofia: The fascinating capital
Start your trip in Sofia. With a population of more than one million, Bulgaria's capital will quickly captivate you. Take a stroll along Vitosha Boulevard.
The magnificent facades of the town houses from the 1930s will inspire you. You'll have the opportunity to pick up a bargain or two in the myriad shops that line the boulevard. At the end of the path lies Sveta Nedel Square.
When the shopping trip has worn you out, here's your chance to relax. Head to the Sheraton Balkan Hotel Sofia. Here you can relax in the quiet courtyard with a cool drink. Afterwards, it's worth visiting the Sveta Nedelja Church.
In its interior you can admire the icons of Bulgarian painter Stanislav Dospevski. Now it's time to explore the city on your own. Put the city map aside and just set off. That way you'll discover your own Sofia, far off the beaten tourist track.
Plovdiv: Almost like Italy
The next day, the drive takes you to Plovdiv. In about two and a half hours you will be there. The country's second largest city boasts a charming old town that attracts the tourist crowds year after year. Stroll through the picturesque alleys and enjoy an espresso in one of the countless bars. Or perhaps you fancy a pizza. You'll find it in Plovdiv. The city has developed an almost Italian lifestyle. You almost forget that you are in Bulgaria.
Under no circumstances should you miss visiting the Roman amphitheatre from the 2nd century AD. At the latest here it becomes clear what a rich history the city has.
Stara Zagora: modernity with history
Continue on to Stara Sagora and into a completely different world. It takes about an hour to get there. Czech architect Ljubor Bayer is responsible for Stara Sagora's cityscape. He was commissioned to design a plan for reconstruction after the Russo-Turkish War in 1876.
His concept called for all streets to be built bolt upright and aligned in a checkerboard fashion. This is unique in Bulgaria and is still taken into account here today during further development.
You can get an overview of its history at the historical museum. The origins of the city date back to the 3rd century BC.
Burgas: coastal town with flair
The last destination of the road trip shall be Burgas. In an hour and a half you will be there. Most tourists are drawn to Vargas. Burgas, the coastal town further north, gets little attention. Yet the city is very well maintained and numerous boulevards, lined with restaurants and cafes invite you to stroll.
Don't miss a visit to the Armenian church. Especially worth seeing are the colorful oriental carpets with which the church is laid out. Afterwards, you can eat a fresh fish in one of the restaurants and review your road trip.
conclusion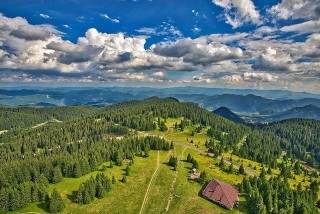 Bulgaria is not only a beautiful destination for sun worshippers, but also perfectly suitable for a hire car trip. The country is manageable. All destinations can be reached by hire car in a relatively short time. And with our practical price comparison you will always find a good deal.